Journal info



6 times a year.
Founded: 1954
ISSN 0028-2685
ISSN 1338-4317 (online)

Published in English
Webshop Cart
Your Cart is currently empty.
---
Info: Your browser does not accept cookies. To put products into your cart and purchase them you need to enable cookies.

Neoplasma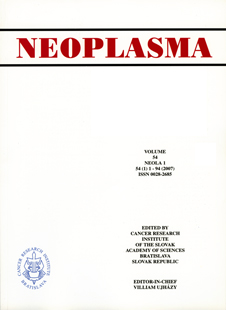 The journal Neoplasma publishes articles on experimental and clinical oncology and cancer epidemiology. 
Edited by Cancer Research Institute
Biomedical Research Center of the Slovak Academy of Sciences
Bratislava, Slovak Republic



Published 6 times a year in English language.
Online version available.
ISSN 0028-2685 (print)
ISSN 1338-4317 (online)
Sponsored by:
Slovak Academy of Sciences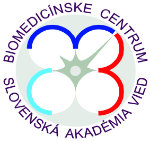 ---


Editorial Correspondence 

e-mail: neoplasma@savba.sk
Tel: +421-2-3229 5114

Publisher / Subscription Information

AEPress, s.r.o.
Bajzova 7
821 08 Bratislava
Slovak Republic


E-mail: koresp@aepress.sk

 

Editors-in-Chief

Jela Brozmanová


Editorial Board

ALTANER Č., Bratislava
BUBENÍK J., Prague
CASTRONOVO V., Liege
DESAI P. B., Bombay
HARRAP K. R., Sutton
KAUŠITZ J., Bratislava
KOLÁŘ Z. Olomouc
KOZA I., Bratislava
LAPIS V.K., Budapest
LEE T.C., Taipei
MACIEJEWSKI B., Gliwice
PAVELIĆ K., Zagreb
POPOVIC M., Baltimore
RAJEWSKY M. F., Essen
SEDLÁK J., Bratislava
SIRACKÁ E., Bratislava
SVOBODA J., Prague
VAHERI A., Helsinki

Advisory Board

DONG Wenjuan, Duarte
HUANG Longshuang, Chicago
KANJI Suman, Columbus
LI Lin, Richmond
LIU Bo, New York
LUO Chi, Hangzhou
PENG Can, Gainesville
SEN Rwik, Carlsbad
SMOLKOVA Bozena, Bratislava
TANG Fei, Washington
WU Gang, Chengdu
XU Jia, Houston
YANG Yongkang, Baltimore
ZHANG Jimin, New Brunswick
ZHAO Yongchao, Hangzhou
ZHIHONG Yuan, Atlanta
ZHU Ping, Rochester